Words from Arnhem land: Aboriginal health messages need to be made with us rather than for us
Submitted by Sean on Sun, 2018-12-16 12:55
Makungun Marika, Menzies School of Health Research; Alice Mitchell, Menzies School of Health Research; Anna Ralph, Menzies School of Health Research; Barungun Marawili, Menzies School of Health Research; Emma Haynes, Telethon Kids Institute, and Minitja Marawili, Menzies School of Health Research
Australian First Nations people waiting for appointments at Aboriginal Community Controlled Health Organisations around the country will now see culturally relevant and locally produced content on the waiting room TVs.
Aboriginal Health TV, which launched in October, provides messages about leading health issues including smoking, eye and ear checks, skin conditions, nutrition, immunisation, sexual health, diabetes and drug and alcohol treatment services. It will also be repackaged for social media sites such as Facebook, Instagram and YouTube.
The program is funded by a A$3.4 million government grant over three years, and will be delivered by Tonic Media, the communications company founded by ABC media journalist Norman Swan.
---


Read more:
Well-connected Indigenous kids keen to tap new ways to save lives


---
In our small community in Arnhem Land, Yilpara, we have no TV reception. We welcome this opportunity to share our knowledge about how to make and deliver health messaging. But the practical reality is that this network will need to be accessible beyond the reach of TV reception.
The program's aim – to help close the gap in Indigenous health literacy – is important, and knowledge is the critical first piece of the puzzle. We also need mechanisms in place to support healthy living.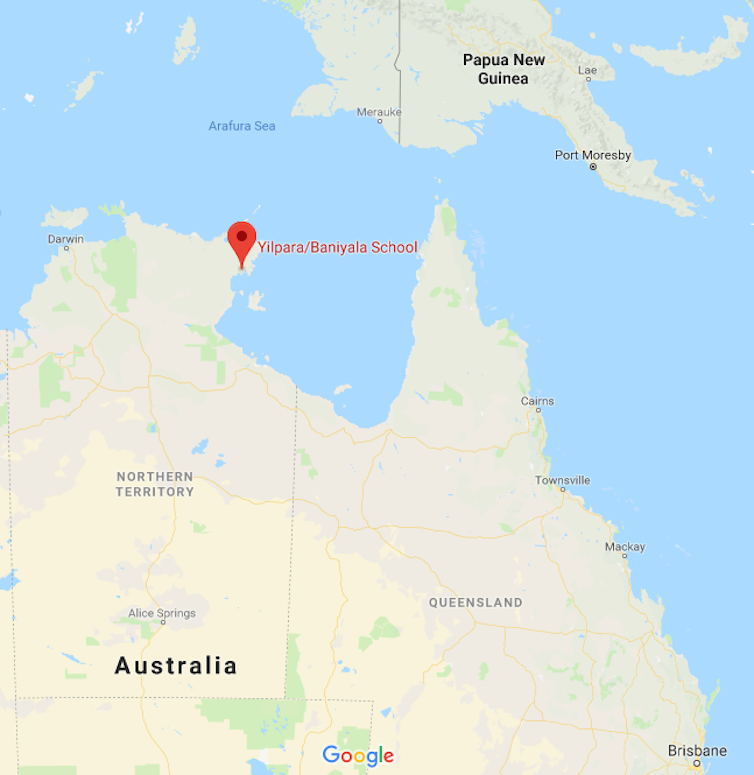 Local content, in language
The extent to which availability of day-to-day health knowledge is taken for granted in mainstream Australia, and is missing from remote settings, cannot be understated.
Health education is usually given by busy staff in English, which may be the wrong language for the patient. It's often delivered without the basic principles of two-way learning: empathy and respect. So knowledge about health does not reach us.
The disempowering effect of lack of knowledge, and the downstream impacts on health behaviours and outcomes, underpins the disadvantage of First Nations people.
To succeed, the Aboriginal Health TV programming needs to be delivered in our languages. In our community, as in many other remote communities, our traditional Aboriginal languages are still strong – we speak our language every day, in everything we do.
Culturally responsive approaches also must be used when bringing information about issues like smoking, eye and ear checks, immunisation, nutrition and drug and alcohol treatment services.
---


Read more:
The origins of Pama-Nyungan, Australia's largest family of Aboriginal languages


---
We have our own ways of understanding illness and health. Only by using our own words, metaphors that are meaningful to us, and a communication style that is respectful, can we hear the messaging from health professionals. This means the health messages need to be made with us rather than for us.
Tailored messaging using local footage offers the best chance of engaging viewers. We need to help make the stories if our communities are to trust and understand the information.
Respecting First Nations people
We still also need to go a step deeper than just using simple terms and our languages.
When Aboriginal radio first started in our community, it was all negative health messages that made us feel bad. We wondered what it was there for: why would the people making the programs want the listeners to feel bad? This bad feeling is more than just emotional; it affects us physically and makes us lose confidence.
Health education needs to lift our spirit, give optimism, and focus on "we" not "you".
We are communal people, and we want to know the data from our community, not focus on what individuals can do for their health. Such data are regularly reported in mainstream press and Australian Institute of Health and Welfare reports – but those for whom these data are most relevant miss out.
We want to know what we can do as a community, working together with health providers, to understand, be empowered and respond positively to important health knowledge. Giving us population-level data gives us a chance to be in charge of determining both problems and solutions.
Beyond TV and Aboriginal health centres
Television is an effective medium for conveying public health knowledge, including to Indigenous populations and children.
In New Zealand, a series of culturally-appropriate television commercials providing public health education about rheumatic fever (a bacterial infection which often leads to rheumatic heart disease) are screened, targeting the most at-risk Māori and Pasifika populations. The health messaging is effective, with research finding the commercials to be the primary source of knowledge about rheumatic fever among at-risk children.
But in remote Aboriginal communities, where some of the greatest disparities in health outcomes such as rheumatic heart disease (a chronic disease where there is damage to the heart valves) are experienced, knowledge is craved but hard to come by.
In our home community we have one radio station, but no TV, no internet in our homes, no newspapers. We want to be able to access the new Aboriginal Health TV – but we will need the information in the right way.
---


Read more:
Why are Aboriginal children still dying from rheumatic heart disease?


---
Social media is likely to be an effective strategy for Aboriginal Health TV programming.
Social media, such as Twitter, Facebook and YouTube, has great potential for targeted health messaging; Indigenous Australians have a strong presence on social media in areas where internet is accessible. Lessons from using social media to convey stop smoking messaging will be informative for the Aboriginal Health TV network.
But it's important that messaging on social media also be positive and lift our confidence.
Another factor affecting the reach of Aboriginal Health TV network is type of clinic that broadcasts its content. If the network only reaches community-controlled health care services, as was originally proposed, half the Aboriginal population will miss out because they are serviced by government clinics.
Aboriginal Health TV programming should be rolled out in all Aboriginal health centres, whether government- or community-controlled.
Better food and housing
Knowledge is only one cog in the behaviour change wheel. The wheel won't turn without other core elements to support healthy living. If opportunities are limited to eat well, exercise, or avoid the transmission of infections, no amount of knowledge or motivation will work.
Effective messaging that leads to local motivation to advocate for improved resources must then be supported by external agencies: better food in the shops; enough houses for the number of people; and improved access to building maintenance to combat the ill health effects of crowding.
---


Read more:
Indigenous voices are speaking loudly on social media but racism endures


---
When researchers from Menzies School of Health Research starting working with us on rheumatic heart disease, we explained that the children needed better nutrition. We started a lunch club to provide healthy lunches to our school children, supported by the local employment program and our health service. Now we're working with the local store owner to improve food supplies.
Health behaviour change is a long-term strategy
For knowledge to pass into culture, become embedded as a culturally owned phenomenon and passed on to others, it takes years, if not generations.
In the western world, it took around a century from the discovery of germs as the cause of disease until communicable disease rates reached their modern-day lows.
Rheumatic fever, caused by human-to-human transmission of streptococcal infection, remained a leading cause of child hospitalisation for all families in Australia into the 1940s. It is now rare in mainstream Australia, while First Nations communities have world-leading rates of rheumatic fever in 2018.
We need culturally-appropriate knowledge in language of how to stop rheumatic fever – and the programming of Aboriginal health TV could help deliver this information to First Nations people.
The Aboriginal Health TV network also presents opportunities for:
community members to share testimonials
public health officials to provide alerts about outbreaks
health care providers to give education about prevention and management of common conditions
researchers to share outcomes of studies; especially local research which community members themselves many have participated in.
We want the Aboriginal Health TV network to be a way for knowledge to reach us in a way that builds our confidence. We look forward to working out solutions together. We want our children to understand how to stay strong.
Makungun Marika, Community Researcher, Menzies School of Health Research; Alice Mitchell, Research Fellow, Menzies School of Health Research; Anna Ralph, Associate Professor; Director, Global and Tropical Health, Menzies School of Health Research; Barungun Marawili, Community Researcher, Menzies School of Health Research; Emma Haynes, PhD candidate, Telethon Kids Institute, and Minitja Marawili, Yilpara Elder; Researcher, Menzies School of Health Research
This article is republished from The Conversation under a Creative Commons license. Read the original article.