Guidelines and Diagnosis Calculator App
Key information from The 2020 Australian guideline for prevention, diagnosis and management of acute rheumatic fever and rheumatic heart disease (3rd edition) is available as a free app for iPhone, iPad and Android devices. The app includes the acute rheumatic fever diagnosis calculator. The calculator incorporates an information tab that provides a text and visual reference for each technical stage of a diagnosis. This is designed to minimise diagnosis error and inconsistency.
There is no definitive diagnostic test for acute rheumatic fever. The only way to diagnose acute rheumatic fever is to put together a constellation of signs and symptoms to see if a patient has the disease. The diagnosis calculator helps clinicians with this complex diagnosis.
Watch this short video on how to use the app...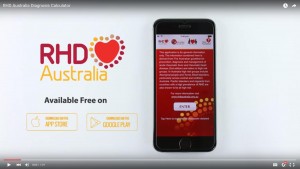 Download iOS app »
Download iPad app »
Download Android app »
"If a diagnosis is missed it's a lost opportunity to prevent disease progression… you miss the window for regular penicillin injections, follow-ups with specialists and other interventions that improve outcomes for children and young people with rheumatic fever. The app also filters out cases that aren't rheumatic fever, so that a clinician is not over-diagnosing either. I think this is the way forward."

 

Anna Ralph
Clinical Director, RHDAustralia