Transforming the delivery of penicillin injections
Submitted by Sean on Fri, 2020-10-30 10:27
Australian researchers at the Telethon Kids Institute, Curtin University and the University of Western Australia have conducted a study that has shown significant potential for transforming the delivery of penicillin injections for people living with acute rheumatic fever (ARF) and rheumatic heart disease (RHD).
In a world first human trial, researchers have tested the safety, tolerability and effectiveness of delivering penicillin, specifically Benzathine penicillin G (BPG), under the skin via subcutaneous injection. It is a slower method of delivering penicillin when compared to the current practice of deep intramuscular injection.
Results from the study show that subcutaneous administration of BPG has the potential to provide adequate penicillin levels to prevent recurrent group A streptococcal infections and recurrent ARF for up to three months (Figure below). By comparison, intramuscular preparations are required every 21 to 28 days.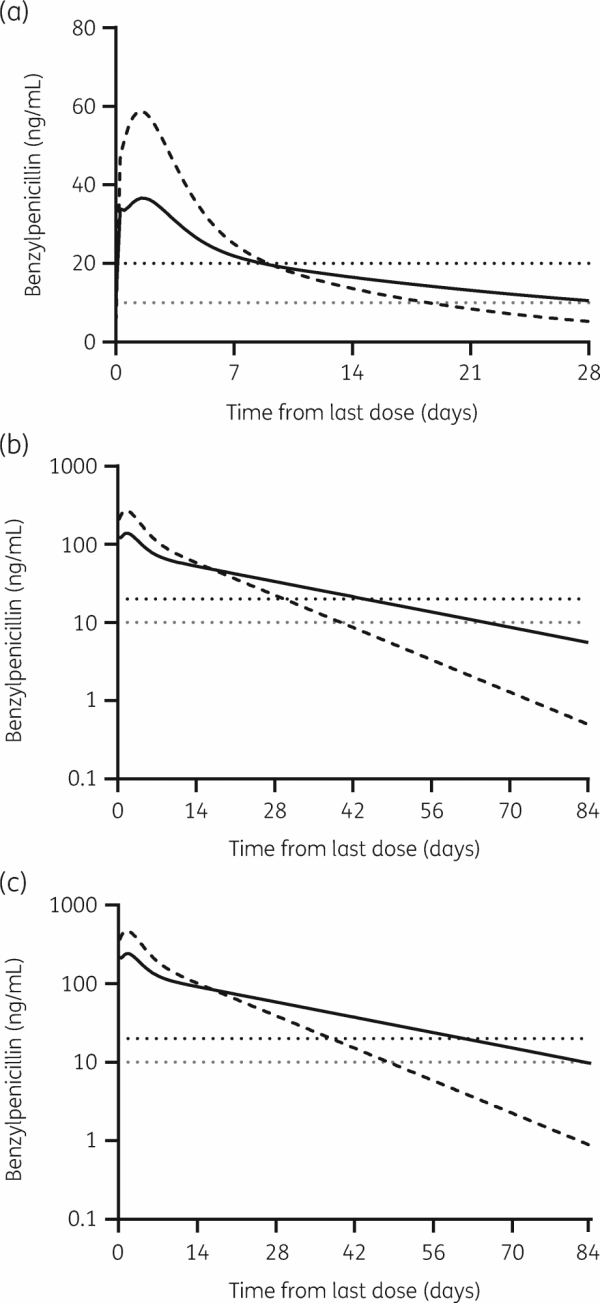 A threefold increase in the duration of penicillin protection would be a game changer in the fight to end RHD.
Chief Investigator Dr Laurens Manning from the Telethon Kids Institute in Perth said, "There's an urgent need to improve penicillin formulations for children living with ARF and RHD. There haven't been any significant changes to how we deliver BPG (penicillin) in 50 years, and the current 21-28-day regime poses serious challenges, especially when you consider that some children will need five to 10 years of injections while others may need them for a lifetime.
"The only data on dosing and methods comes from a study of military recruits, and it's not clear why intramuscular injections were the preferred dosing method. Until now, there's been no studies on the effectiveness of subcutaneous BPG in humans at all."
In a separate study in Perth, Dr Manning and others investigated body mass index (BMI) and how it affects the efficacy of penicillin delivered intramuscularly. Results from this study supported other studies that have demonstrated preparations injected into people with high BMIs often land in fatty tissue rather than deep muscle.
"What we found in the study looking at intramuscular BPG and body composition was that for people with a body mass index greater than 25 (classified as overweight) there was a really slow absorption rate and then a prolonged tail off the curve showing sustained concentration rates of penicillin over a long period of time.
"For people with a BMI lower than 25, you get a much quicker absorption rate and then a higher and quicker peak in concentration of penicillin.
"We hypothesised that people who were overweight were inadvertently getting some of the injection under their skin because of their higher BMI," said Dr Manning.
With the idea that BPG injections delivered under the skin may prolong the absorption of penicillin into the bloodstream, Dr Manning and his team have tested the viability of subcutaneous delivery of BPG.
"The results showed that subcutaneous administration was well tolerated with no significant differences in pain compared to intramuscular injections. Further, subcutaneous injection of BPG was absorbed more slowly and steadily then when compared to the intramuscular route.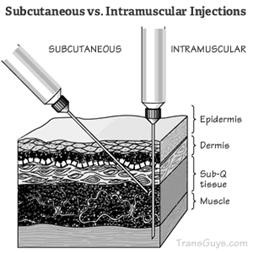 "We believe, from the simulations we've run, that by providing higher doses of BPG, we could provide therapeutic penicillin concentrations for three months. And being able to provide sustained penicillin concentrations for up to three months would fulfil the ideal characteristics for the next generation of long-acting penicillins."
WHAT'S NEXT
Telethon Kids Institute and their research partners from Otago University, University of WA, and Curtin University, with funding from a Cure Kids NZ grant, will conduct a 3-year, multiphase program beginning in early 2021 with a phase 1 study in healthy adult volunteers to assess the safety, tolerability and pharmacokinetics of SubCutaneous Infusion of benzathine Penicillin G (SCIP). If SCIP appears tolerable and provides sustained penicillin concentrations, years 2 and 3 will include a safety, tolerability and pharmacokinetic study of children in New Zealand living with ARF and RHD. The researchers will also engage Māori and Pacific researchers to undertake a series of mixed-methods studies to identify acceptability and the barriers and benefits of SCIP, both from consumer and healthcare provider perspectives.