State of the art heart equipment arrives for NT kids
Submitted by Cath on Wed, 2016-08-31 15:39
Northern Territory children requiring a heart scan will now benefit from one of the best ultrasound heart machines available in the world, according to Northern Territory paediatric cardiologist Dr. Bo Remenyi.
"We finally have the best technology to look after children for any heart disease," says Dr. Bo Remenyi.
NT Cardiac has invested $500,000 in a state of the art echocardiogram machine (commonly referred to as an echo machine) which includes paediatric and neonatal probes, software packages and a five-year maintenance contract.
The machine, which arrived in Darwin in June 2016 started being used that day and provides an ultrasound test that uses high-frequency sound waves (non-radioactive) for viewing the heart. It's a safe and painless procedure that helps doctors diagnose heart problems.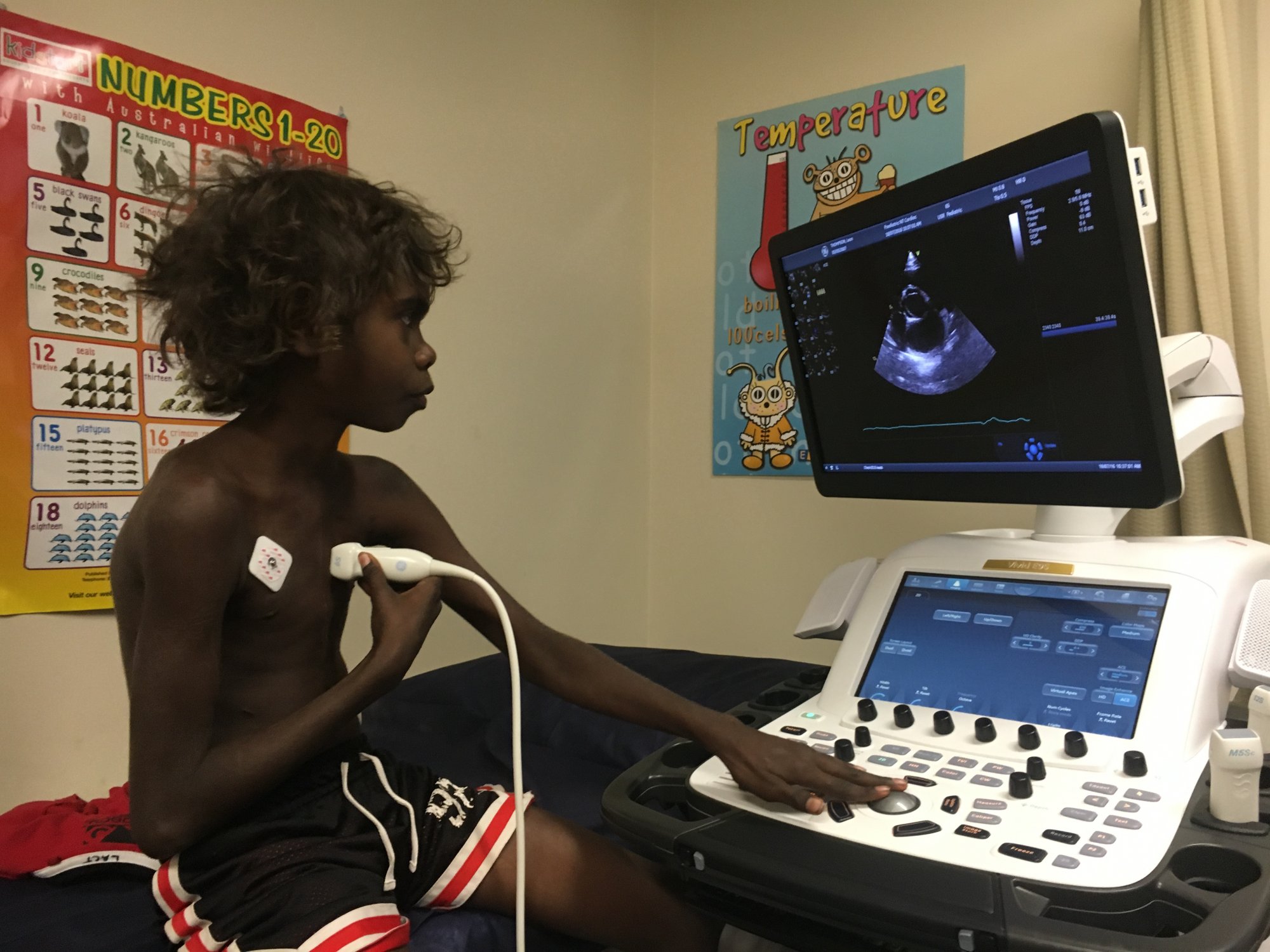 "This new machine means we now have truly the best machine in Australia. The machine provides very high pixel definition images of children's hearts," says Dr. Remenyi.
"The quality of the images will help guide surgical decision making for children's heart conditions such as rheumatic heart disease."
The machine will scan approximately 2,000 Northern Territory children a year (based on current estimates). It is predicted that 50% of these scans will be rheumatic heart disease related.
The Northern Territory has one of the highest rates of rheumatic heart disease in the world, and the machine will help provide steps towards combating the disease.