Ngukurr needle crew: Kids supporting kids
Submitted by Sean on Mon, 2017-07-17 11:17
From 2013-2015, there were a group of kids from southern Arnhem Land who referred to themselves as the 'needle crew'. But much like the Marvel Comics superhero, Black Widow, or the DC Comic book hero, Swamp Thing, their ominous sounding names were not indicative of the good that they brought to the world.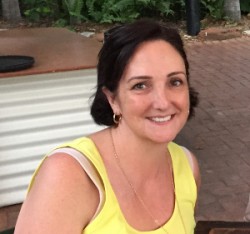 While the needle crew sounds menacing, this group of 12 youths from the remote Northern Territory Aboriginal community of Ngukurr, volunteered their time offering peer support to kids requiring regular penicillin injections. Since that time, the rate of clients receiving 80% of their prescribed injections has risen from 23% to 86%. While it's difficult to pinpoint the exact cause of the increase, this initiative appears to be helping.
With the mentoring of Remote Area Nurse, Kisarne Horton, the needle crew provided emotional and mental support for other youths who were due for their penicillin injections (secondary prophylaxis). The injections are a necessary treatment that prevents further recurrences of acute rheumatic fever (ARF) and its resultant condition, rheumatic heart disease (RHD).  
"Whenever someone asks about successful programs or initiatives that I've seen work in the NT, I always tell them about the needle crew".
Sitting down with Kisarne she told RHDAustralia, "The kids we were trying to reach were often twelve, thirteen, fourteen, fifteen and quite firm in what they will and won't do. Unfortunately, young people age five to fifteen are at the highest risk of a first episode of ARF.  I needed a way to reach them, so I developed a strategy that would empower them to make better decisions about having their needles". Desley Williams, one of the NT RHD Coordinators said "whenever someone asks about successful programs or initiatives that I've seen work in the NT, I always tell them about the needle crew".
The needle crew, who proudly identified themselves in the community by the slap bands they wore, ranged in age from nine to fifteen. With permission from the school and families, the needle crew went around the school and collected students who were scheduled to have their needles and helped Kisarne educate and empower other children in the community to take control of their health. The original members of the needle crew were kids that Kisarne had worked with early on and had demonstrated a remarkable and positive change in attitude and behaviour toward their penicillin injections. Membership into the needle crew was reserved for children who were receiving their penicillin injections regularly, showed outstanding leadership, initiative, and had a good understanding about ARF and RHD.
Kisarne, can you tell us about how it all started?
"It started by basically letting them control the injections. So I explain what I'm going to do and I say right, I'm going to pinch up the skin and then I'm going to put the needle in. And in Kriol I would say 'you sabi?', which means 'you understand?' and they would say 'yes'. I'm going to put a little bit in and when it gets to be big mob hurt, you say 'stop' and when you're right you say 'right'. So they control how fast or slow they get their injection. And I was getting a really good response from that. There was no screaming or struggling, that all stopped".
And then how did the peer support group form?
"Wednesday was RHD day at school.  By pure coincidence I had a young girl due for her needle and her older cousin was due too, and when I got them from the classroom, the older one started talking the younger one through the process of having her needle. That's where the peer support started, as an initiative giving kids more control over their injections. It grew from two teens in 2013 who were reaching out to support other youths in the community to twelve by 2015".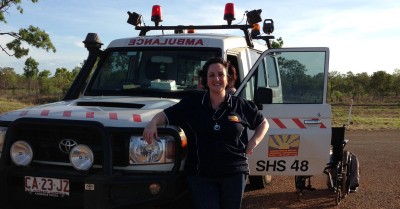 With 58% of all ARF cases in the NT between 2005-2010 affecting children between five and fourteen years old , initiatives such as these are pivotal in improving secondary prophylaxis rates.
Secondary prevention of further episodes of ARF is a priority. Secondary prophylaxis with regular benzathine penicillin G (BPG), a thick liquid form of penicillin, is the only RHD control strategy shown to be effective and cost-effective at both community and population levels.
You can find more information about what ARF and RHD are, how it can be prevented and how it is diagnosed and treated on our website. We also have numerous resources for clinicians, including The Australian guideline for prevention, diagnosis and management of acute rheumatic fever and rheumatic heart disease (2nd edition), an ARF diagnosis calculator and free accredited e-learning modules.
RHDAustralia would like to thank members of the Sunrise Health Service and the NT Control Program for their input and service. And a special thank you to Kisarne for her time and for sharing this inspiring story.