(RHD) Forgotten but not gone - Q&A Panel Event 2016
Hosted by Charlie King, OAM, this panel was held in Darwin in 2016. It includes discussion from experts, people with RHD and carers in a question and answer style presentation. 'Why does a third world disease still exist in Australia?' The community event raised awareness and generated discussion around a disease that has been all but forgotten in metropolitan and mainstream Australia, with the aim of bringing acute rheumatic fever and rheumatic heart disease onto the public agenda.
130 members of the Darwin community attended the event, where they heard from two brave families living with the disease and the panel experts.
Aboriginal and Torres Strait Islander people are advised that this resource may contain images and voices of people who have died.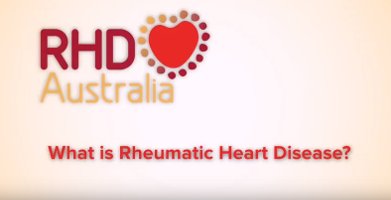 Developed by
RHDAustralia | First Nation TV