Sore throat can lead to a broken heart - Rheumatic Heart Disease (RHD)
This 1 minute rap (performed by students of the Cape Music Institute) raises awareness about the importance of penicillin in preventing sore throats which could lead to damage to the heart valves, and rheumatic heart disease. The ASAP programme, launched by the Pan-African Society of Africa in 2006, is a focused action plan using Awareness, Surveillance, Advocacy and Prevention to galvanise efforts, identify and strengthen interventions and create political will to stem the tide of RHD.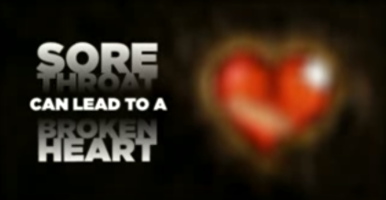 Organisation
ASAP. Capetown, South Africa.