Sharing a Heartbeat 2 - Rheumatic heart disease in pregnancy: English
This short film is the second in the series that deals with issues around pregnancy and the importance of family for young Aboriginal and Torres Strait Islander women who live with rheumatic heart disease. This film was developed, written and directed by young Indigenous women, and contains culturally appropriate health information for girls and young women and their families.
 
Tess has rheumatic heart disease, but she and Jamie want to start a family.
Aboriginal and Torres Strait Islander people are advised that this resource may contain images and voices of people who have died.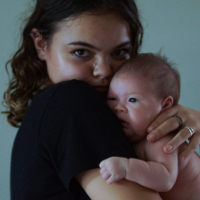 Developed by
RHDAustralia, NT Primary Health Network