Pregnancy and rheumatic heart disease - Dr Lisa Simmons
Dr Lisa Simmons is a cardiologist at the Royal Prince Alfred Hospital. Here she presents cases stidues of rheumatic heart disease in pregnancy.
This presentation was delivered at the Structural Heart Disease Australia Adult Congenital & Rheumatic Heart Disease Symposium, 29th July 2017.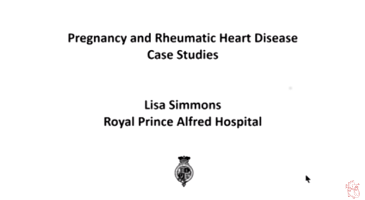 Developed by
Structural Heart Disease Australia