Keeping Skin Healthy Handbook
Keeping Skin Healthy: A Handbook for Community Care Workers in the Pilbara. 
This Keeping Skin Healthy handbook is for community care workers to support communities in Newman and the Western Desert, Pilbara. 
It is adapted from the third edition of the Recognising and Treating Skin Infections resource and adheres to the National Healthy Skin Guideline for the Prevention, Treatment and Public Health Control of Impetigo, Scabies, Crusted Scabies and Tinea for Indigenous Populations and Communities in Australia (1st edition) 2018. These guidelines are informed by key references used in remote areas for the management of skin infections including the Central Australian Rural Practitioners Association (CARPA) Standard Treatment Manual and the Kimberley Skin Infection Protocol. 
This handbook focuses on things Martu people told us would help keep skin healthy:
Having home visits by Martu health workers to provide medicine
Talking with families about skin infections and best treatment options
Involving families and communities in decisions to get healthy skin for their kids.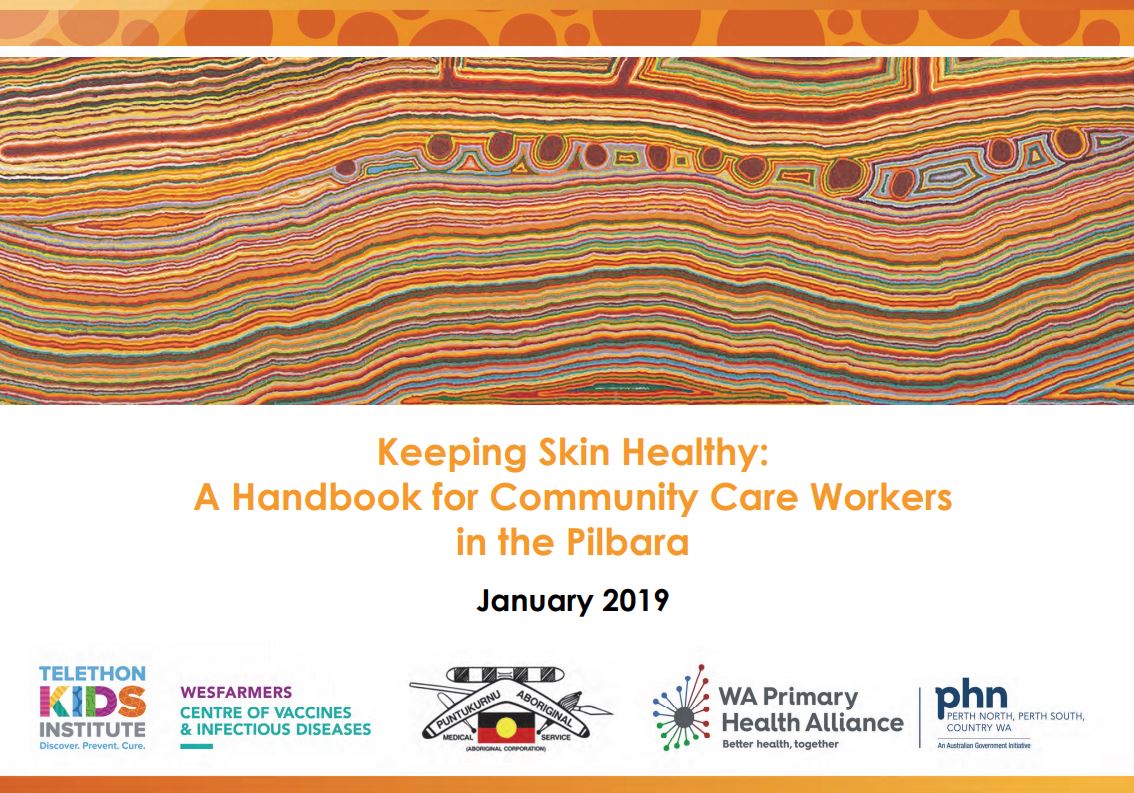 Developed by
Telethon Kids Institute