Heart and Rheumatic Programs - ARDS Audio Programs
This fourteen-part educational series on rheumatic fever (ARF) and rheumatic heart disease (RHD) aired on the Yolŋu Radio Service (Northern Territory - Top End, East Arhnem). The series explains the differences between ARF and RHD, but also explores the relationship between the two. Topics covered include: how it is acquired and the causes of ARF and RHD; medicines and treatment; and prevention. Provided in MP3 audio format, the broadcasts can be played in Media Player or downloaded. Aboriginal and Torres Strait Islanders please be advised that these broadcasts may contain voices of deceased persons.
Language: Yolŋu Matha.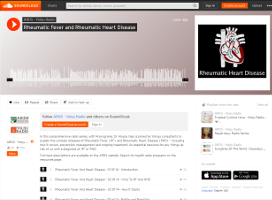 Organisation
Aboriginal Resource and Development Services, Darwin