Bookmarks with resources
Bookmark for clinicians/health staff - features a QR code which quickly links to the ARF Diagnosis and Guideline App, and information about the RHDAustralia free e-learning modules.
Bookmark for patients and families - features a QR code to quickly link to the Treatment Tracker App, a smartphone app designed to remind people when their penicillin injections are due, and a link to our resources page. It highlights the Sharing a Heartbeat short film about rheumatic heart disease and pregnancy.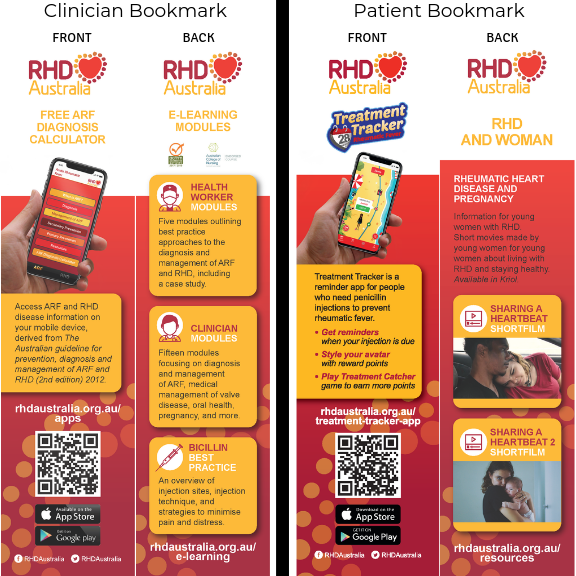 File source
Order bookmarks from RHDAustralia at info@rhdaustralia.org.au
Developed by
RHDAustralia