ARF and RHD are notifiable poster
This poster highlights the pathway from group A streptococcal infection to acute rheumatic fever to rheumatic heart disease. An earlier version of this poster was presented by RHDAustralia at the Australian Primary Health Nurses Conference in Adelaide, 4-6th April 2019. 
NOTE: From March 2022 and based on new evidence, clinical experts recommend antibiotic prophylaxis for a minimum of two years with echocardiographic follow up for people diagnosed with borderline RHD who are aged 20 years of age of less, and have no documented history of ARF, and live in a high-RHD risk setting.
For more information, visit https://www.rhdaustralia.org.au/arf-rhd-guideline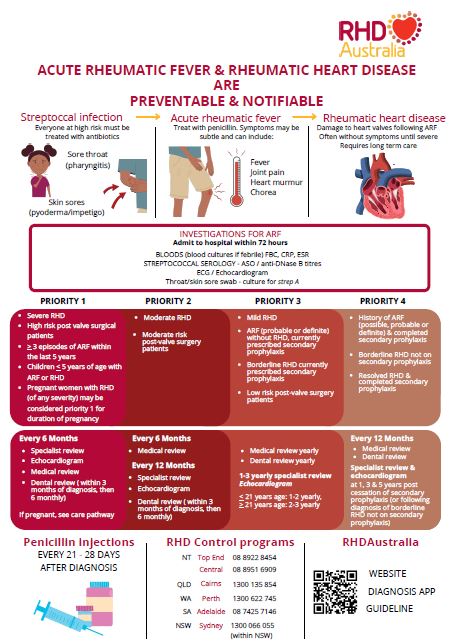 Developed by
RHDAustralia