Advances in Research and Technology - Prof Jonathan Carapetis
Professor Jonathan Carapetis is Director of the Telethon Kids Institute in Perth WA. Here he presents an update of the advances in research and technology related to acute rheumatic fever diagnosis and treatment.
This presentation was delivered at the RHDAustralia Evening Symposium, Brisbane, 22 March 2016.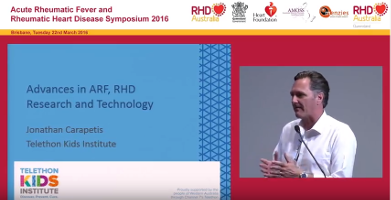 Developed by
RHDAustralia