Year in review: Workshops, education, resource development and community engagement
Submitted by Sean on Wed, 2018-12-19 16:12
It's been a very busy year for RHDA, with a new team, new strategic goals and plenty of activity.  We've taken some time to reflect on what we have achieved in 2018, and we look forward to returning in 2019 to serve and support health professionals, patients, families and communities.
Snapshot:
Collaborated with South Australia (SA) and Western Australia (WA) control programs to deliver 8 regional workshops to 131 health professionals across 5 locations, stretching from Port Hedland to Port Augusta.
Began development of the 3rd edition of the guideline including a section on culturally appropriate care for health systems – a first for any clinical guideline in Australia
Involved in 30 activities involving community engagement at various levels
Developed 24 new resources with another 8 in development
1559 users enrolled to the RHDAustralia Learning Management System with over 2000 modules completed
Presented at 9 conferences; held exhibitions at 7; presented a poster at 1; and held 8 more presentations outside of conferences
Published 20 stories involving people in the rheumatic heart disease (RHD) community
We are proud of these (and all the other activities) we have achieved in 2018, but know there is a lot more work to be done. We remain committed to providing high quality evidence based education and training that revolves around respecting and recognising Aboriginal and Torres Strait Islander culture and traditions.  
Read 'Culture, caring and telling true stories: A reflection on 2018' by RHDAustralia Senior Cultural Advisor, Vicki Wade
"The highlight for me this year had to be the workshops we held for health workers, including the Aboriginal health workers of SA.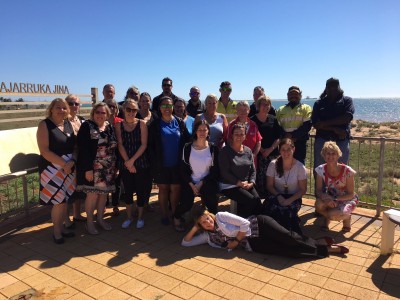 "At these workshops we did some patient journeys and mapping which allowed multidisciplinary teams to unravel complex acute rheumatic fever (ARF) and RHD patient's journeys. Workshop participants were reminded how important culture is in health care.
"In WA, the Aboriginal environmental officers played a pivotal role within the workshops, reminding us how important primordial factors are in addressing prevention of ARF.
"The workshops were hugely successful allowing local networking, planning and targeted education to the needs of community," said Vicki.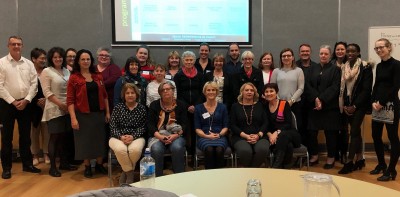 As Vicki points out, the series of educational workshops in regional areas of SA and WA allowed a greater number of Aboriginal health workers and practitioners, environmental health officers and regional health professionals to attend while also delivering education and training to the areas where acute rheumatic fever (ARF) and RHD are most prevalent.
Partnering with the Western Australia Country Health Service (WACHS), RHDAustralia co-hosted several workshops in regional areas of WA. Full day workshops were offered at Broome, Kalgoorlie, Perth and Port Hedland, and 2-hour evening sessions were offered in Broome, Kalgoorlie and Port Hedland.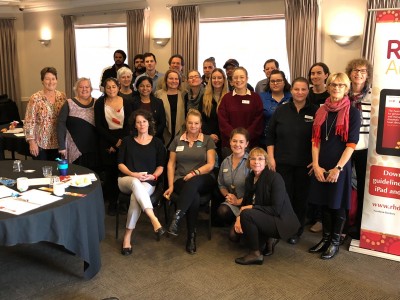 There were a total of 131 participants from a range of professions including nurses, Aboriginal health workers and practitioners, medical officers, environmental health workers, students, public health practitioners and many more.
A huge thanks to the many presenters from regional centres in WA, and to all participants who attended. Participant evaluation forms have shown the sessions on cultural and integration of environment health workers were a highlight of the series.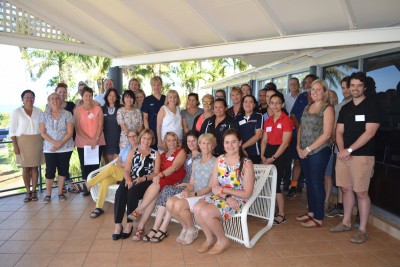 "I really loved Vicki Wade's breaking down barriers talk. I have a greater appreciation of Aboriginal culture and the significance of understanding culture to enhance RHD and ARF diagnosis, treatment and education. And it was great to see and hear what the environmental department is doing to prevent transmission," said one nurse in attendance.
September saw us partnering with the SA Health RHD Program to run workshops in Pt Augusta.
Attendees travelled from all over country SA, including Oodnadatta, Ceduna, Pt Lincoln, Pt Augusta, Pt Pirie and Whyalla.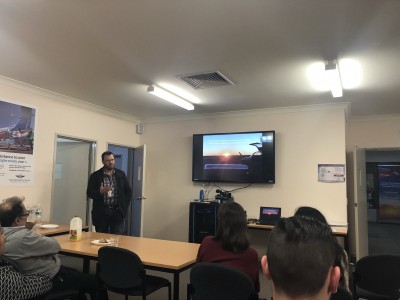 The GP session on the 26th of September was held at the Royal Flying Doctor Service and attended by a variety of professionals (students, nurses, GPs). Adelaide cardiologist, Dr Chris Zeitz, gave a brilliant overview of ARF/RDH, and Christine Barclay of the SA Health RHD Control Program discussed the SA program and took us on a patient journey.
The following day, Aboriginal health workers and practitioners joined us at Bungala Aboriginal Corporation for a day session on ARF and RHD.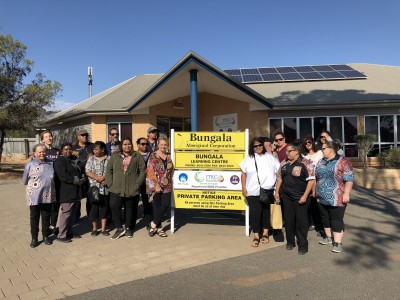 Aboriginal health worker and practitioner's play a vital role in the early detection and management of ARF and RHD, and it was a pleasure to engage in discussions around their experiences.
RHDAustralia's Senior Cultural Advisor, Vicki Wade, presented on the patient journey and Leah Van Kasteren from SA Health had some absolutely outstanding 'visual learning aids' that were well received!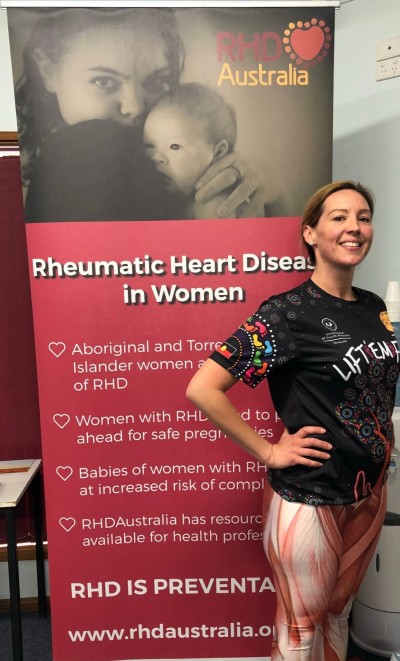 Christine Barclay, from the SA RHD Control Program, delivered a fantastic presentation on specific patient cases in SA, which encouraged a lot of passionate discussion around how health systems can improve to prevent RHD. We listened as the participants discussed the issues and barriers they face 'on the ground', and how we can support them.
Dr Zeitz came for a Q and A, and Bec Slade presented on RHDAustralia's role and provided an update on what research is occurring at a national level, and what the future direction is for RHD in Australia.
Again, a huge thank you to everyone involved in pulling this together, it was a pleasure to work with the SA RHD Control Program and meet some members of this passionate community.
If you or anyone you know is interested in having workshops run in your community, please contact us at info@rhdaustralia.org.au, we'd love to hear from you!