The legacy of a leader and the long-standing impact her work and research continues to have: A New Zealand perspective on acute rheumatic fever prevention
Submitted by Sean on Thu, 2018-12-20 10:10
As the end of 2018 rapidly approaches, we would like to take this opportunity to pay a special tribute to Professor Diana (Dinny) Lennon, who sadly passed in May this year.
Professor Lennon was a highly respected paediatric infectious diseases specialist in New Zealand, where she dedicated her life to bringing about meaningful change to the health of children both locally and globally as a clinician, researcher and advocate.
She was a well-known leader in the acute rheumatic fever (ARF) and rheumatic heart disease (RHD) world and instrumental in implementing one of New Zealand's most progressive and comprehensive national health initiatives in recent history, the Rheumatic Fever Prevention Programme (RFPP).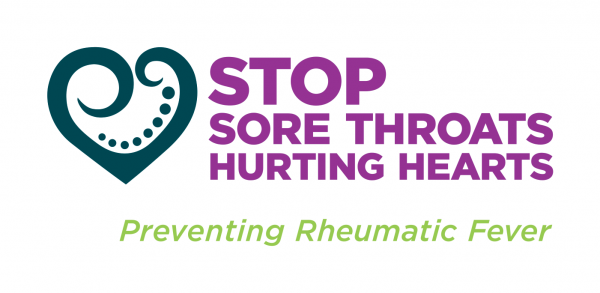 Professor Bart Currie, Director of RHDAustralia, said of her work, "I'd like to acknowledge the enormous contribution of Prof Diana (Dinny) Lennon – to our work as well as to that of her many colleagues in NZ, Australia and globally. We learnt so much from her and will continue to share her vision to end rheumatic fever and rheumatic heart disease."
RHDAustralia caught up with Sandra Innes-Smith, a nurse and colleague of Professor Lennon to learn more about Professor Lennon's legacy, and the current state of the programs in the Bay of Plenty (BOP) aimed at preventing ARF and RHD. 
With over 20+ years of experience as a district nurse in Opotiki, a small town in the North Island of New Zealand, Sandra is no stranger to seeing and treating cases of ARF and RHD. For as long as she can remember, she's been delivering monthly penicillin injections to prevent further cases of ARF. It was all just "business as usual", Sandra says.
That is, until a 2008 report by Dr Belinda Loring at the Bay of Plenty District Health Board (BOPDHB) revealed that Māori children aged 5-14 in her small town and neighbouring communities were experiencing some of the highest recorded rates of ARF in the world.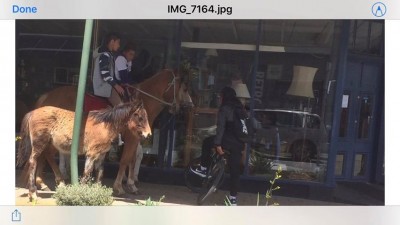 "It was then that I realised our (rheumatic fever) figures here were shocking, huge … third world stats" says Sandra.
In and around Opotiki, the report sparked a rapid response from community members, the BOPDHB and the Toi Te Ora public health unit in BOP and Lakes districts. Within a year, a comprehensive school-based throat swabbing program was in place to detect and treat Strep A, the bacterium responsible for ARF and RHD, along with several other initiatives aimed at raising awareness and monitoring ARF.
"Up until that point, I had just taken it as a normal part of life here. That report really lit a fire in all of us here in the community and the people working in the health services. We knew we needed to do more and so we set to it and put some initiatives in place with funding coming from the BOPDHB.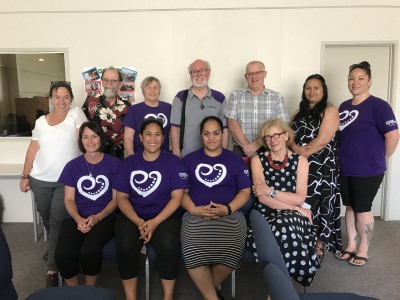 "It was around that time that I met Dinny. I was in the process of scoping out an ARF prevention project for the community when I heard her speak at the first NZ ARF seminar. I plucked up the courage to speak to her and she ended up sharing with me some of the findings from her school-based throat swabbing study. Those findings formed the basis of my work to follow, which was setting up school based projects for several Iwi schools in the Eastern Bay of Plenty. I was in awe and eternally grateful to her," says Sandra. 
Sandra continues to bring an air of excitement to her roles and is always looking for ways to improve and expand the prevention programs in the region.
"In my role as the RF clinical lead I've helped develop and support school based sore throat swabbing programmes for 5000 students in and around Opotiki. We have teams of swabbers who are local Iwi mums, aunties and grandmas who work at the prevention stage - these teams are so good.
"In the last decade, we've taken close to 70,000 sore throat swabs, with an average of 10% of these swabs being positive for Strep A. The community health workers, who are employed by Iwi providers, offer sore throat swabbing in over 30 schools in the Eastern Bay of Plenty (EBOP). The schools involved have found the programme helpful in keeping their students healthy and consider this programme an important asset to the community's health and wellbeing.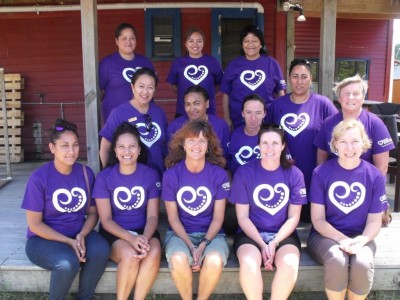 "I'm really fortunate to be surrounded by a great team, especially our senior community paediatrician, Dr John Malcom, who speaks Te Reo and cares for the kids nearly every single day. He's in to work at 7am and I'll often see him there until midnight; he's always there for everyone," says Sandra.
 CAPTION: Community Health Workers and RNs team up to fight RF and RHD
As of 2018 RF initiatives in the EBOP now include:
Improved notification systems
Improved case management, including the development of a rheumatic fever register in other regions
Rapid response clinics in areas not covered by school-based programmes
Enhanced surveillance and root-cause analysis
Continued professional development opportunities for health professionals and community health workers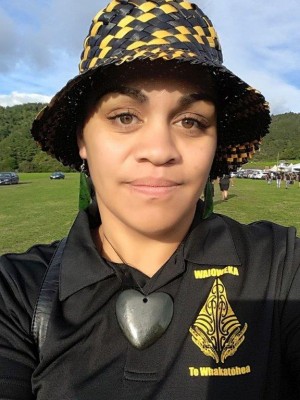 "Since the program began, we've seen incidence rates for ARF halved, with recent cases being found more in the teens and young adults instead of the younger ones. Our current focus is on programmes that effectively engage teens and can run alongside our business as usual," says Sandra.
Sandra is quick to point out that the programme is only effective because of the buy-in of so many dedicated health professionals, researchers and most importantly, community members.
"I feel like the magic sits not with me but with the community. This is their story," Sandra reminds us.  
"This is Tutohia Huriwaka, our local Opotiki poster boy. He's 19 years old now.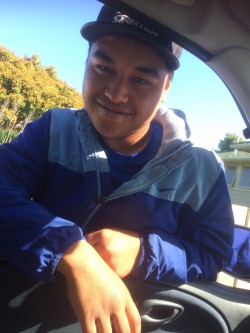 "He was eight or nine when Dr Malcolm was following up a sibling and scanned the room to check out the rest of the kids in the family. What Dr Malcolm found when he listened to Tutohia's heart wasn't good, he needed immediate valve repair.
"Early on, Tutohia didn't want the Benzathine (Penicillin injections to prevent further ARF) and if he did get it, he was often late, which put him at risk of a recurrence of ARF. So, I worked with his Dad, Murray, who's the local leader of Black Power here, and now we've had several years of 13 injections delivered each year! Gold medals deserved!" says Sandra.
And that's what makes the people involved in this initiative so special, they've had the longstanding support and buy-in from the community and they're working together to make it happen.