Culture, caring and telling true stories: A reflection on 2018
Submitted by Sean on Thu, 2018-12-20 09:30
Vicki Wade, Senior Cultural Advisor at RHDAustralia, had a very busy 2018; sharing stories, providing education and learning from others as she travelled around Australia spreading rheumatic heart disease (RHD) messages.
Vicki's reflection on the year.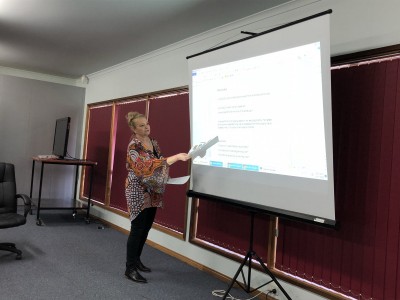 The highlight for me this year had to be the workshops we held for health workers, including the Aboriginal health workers of SA.
At these workshops we did some patient journeys and mapping which allowed multidisciplinary teams to unravel complex acute rheumatic fever (ARF) and RHD patient's journeys. Workshop participants were reminded how important culture is in health care.
In WA, the Aboriginal environmental officers played a pivotal role within the workshops, reminding us how important primordial factors are in addressing prevention of ARF.
The workshops were hugely successful allowing local networking, planning and targeted education to the needs of community.
As the Senior Cultural Advisor, I feel privileged to be able to travel to communities across Australia and provide advice on cultural considerations of ARF and RHD to a wide audience. It is a two- way street, I receive a great amount of joy meeting people who are making a difference and working hard in the area.
In particular, I must give thanks to all the communities who have shared their stories with me over the year. We shed a few tears, celebrated success and nurtured hope.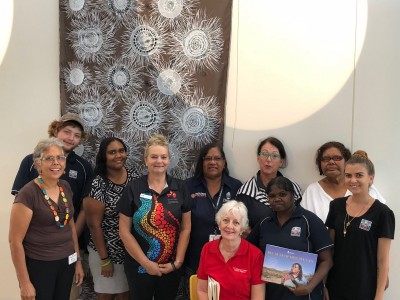 I had the absolute joy of hosting a group of Champions for RHDAustralia at the inaugural Darwin workshop in October this year. The RHDAustralia Champions will be a deadly team, and you'll hear more from them in 2019.  Their commitment, passion and dedication to sharing stories and helping others is overwhelming.
I presented the work of RHDAustralia and how culture is at the centre of what we do at a number of conferences and workshops including; education to over 100 GPs through GP Synergy; presentation at the NSW State AHMRC Conference; Indigenous women's conference; heart disease and Aboriginal women for Heart Foundation; Ministry of health workshops for Aboriginal Community Controlled Health Services; and a NAIDOC presentation on my patriarchal journey into healing.
Upon reflection, there have been many key partnerships and relationships that I have grown and nurtured. I have met many new people who are dedicated to Aboriginal and Torres Strait Islander health and been involved at various levels with research teams at the NHMRC, UWA, ANU, UNSW and the SAHMRI.
This year's been full of excitement, opportunity and hope. I've enjoyed working with the fabulous team at RHDAustralia, who are all dedicated, hard- working and driven by the inequalities and disparities that ARF and RHD so boldly highlight.
I look forward to 2019, sharing more stories, and listening to others while working alongside communities to make a difference.