NAIDOC 2018: Because of her, we can
Submitted by Sean on Wed, 2018-07-11 16:09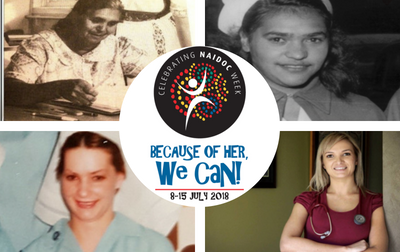 Under the theme 'Because of Her, We Can!'. NAIDOC week 2018 celebrates the active and significant roles that Aboriginal and Torres Strait Islander women play at the community, local, state and national levels.
RHDAustralia, in our mission to reduce acute rheumatic fever and rheumatic heart disease in Australia, works alongside a number of inspirational Aboriginal and Torres Strait Islander women.
Vicki Wade is one of those women. A Noongar woman from Western Australia, Vicki is RHDAustralia's Senior Cultural Advisor. She has close to 40 years' experience working in health in many roles including Nurse Educator, Clinical Nurse Consultant in cardiology, Manager of a state wide Aboriginal vascular health program, Area Director of Aboriginal health, Researcher and Cultural Leader of the Heart Foundation. Vicki is a strong advocate for her people and followed her matriarchal lineage; Vicki's grandmother was a healer and helped Noongar women to give birth on country, both in the mission and later reserves in south west of Perth. Vicki's mother was one of the first enrolled nurses in Perth and her daughter is carrying on the tradition as a Doctor.
Healing runs through my veins like a never-ending river. It nourishes and protects my people, making them both physically and mentally stronger. It is in my heart. It is in my spirit. It is in my DNA.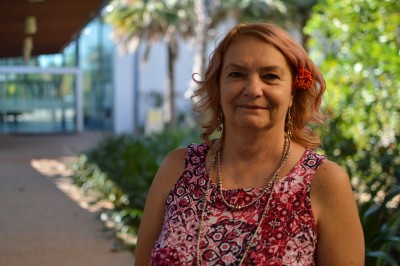 Vicki is well known across Australia and is well respected for the work she has done in helping to close the gap. She sits on the National Close The Gap steering committee and is a board member of the Congress of Aboriginal Nurses and Midwives. Vicki hopes that the work she does will see her grandchildren have better opportunities than she and her family were afforded.
Vicki was kind enough to share her story with us.
Because of her, I can
Healing runs through my veins like a never-ending river. It nourishes and protects my people, making them both physically and mentally stronger. It is in my heart. It is in my spirit. It is in my DNA. Like my mother and her mother before, and now my daughter, a cultural obligation that fits like a glove.  Because of her I can - 4 generations of Noongar women all sharing the same journey. Only the path and their beginnings differ, each generation undertaking additional training and gaining qualifications to be able to make a difference in a wider healthcare system.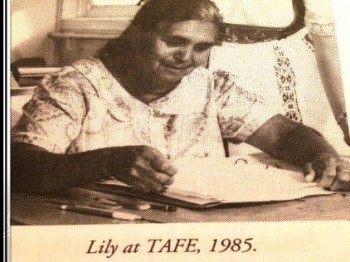 Although each generation has obtained higher qualifications, I firmly believe my Nan had many doctorates and specialties without any formal education (Nan was denied education and took herself off to TAFE to learn to read and write at a ripe old age of 70).  Nan was the midwife, the obstetrician, the gynaecologist, and the paediatrician. She was all of those things to the Noongar women and to their babies and children. Women and mothers, babies and children who lived on native reserves, missions, and black camps throughout South West of Western Australia.
My mum followed the healing journey and became one of the first Aboriginal enrolled nurses looking after people while working for Home of Peace in Subiaco WA, then later in aged care facilities.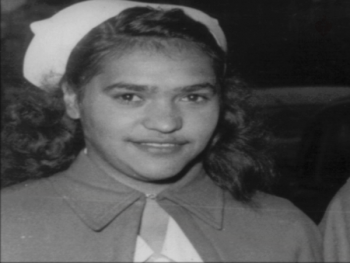 Because of her, I became a registered nurse specialising in cardiology. I've had the opportunity to work with and alongside Aboriginal and Torres Strait Islander communities across NSW and all over Australia.  As a cultural advisor for RHDAustralia, I use the cultural knowledge, strength and resilience that I have learnt through my strong matriarchal lineage, with the clinical skills I have learnt through mainstream health, to make sure that culture is embedded and at the centre of care.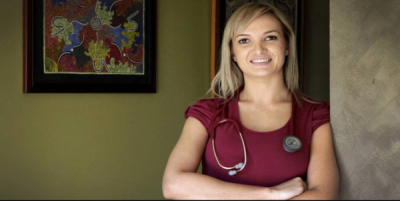 Now my daughter continues down the healing path as a GP in a very lovely area in the Northern Rivers district in regional NSW. I know she will make a lasting difference to the Aboriginal community members who come to her practice. She is now part of the matriarchal lineage that has healing running through their veins and a cultural obligation to use it. Because of her we can.
From RHDAustralia's Statement on Cultural Competence
Aboriginal and Torres Strait Islander peoples culture is complex and diverse; the system of kinship puts everybody in a specific relationship to each other, the water and land, based on their clan or kin.  Their cultural heritage is kept alive by passing their knowledge, arts, rituals and performances from one generation to another, speaking and teaching languages, protecting cultural materials, sacred and significant sites and objects.
RHDAustralia believes that cultural sensitivity is needed in order to provide culturally safe care to over 6000 Aboriginal and Torres Strait Islander peoples on the RHD registers (managed by each of the Jurisdictional Control Programs (JCPs) in Western Australia, South Australia, Northern Territory, New South Wales and Queensland).