2018 shaping up to be a big year for the elimination of rheumatic heart disease in Australia
Submitted by Sean on Mon, 2018-03-26 12:59
Only 3 months into 2018 and the push to end rheumatic heart disease (RHD) in Australia is gaining momentum, with the following exciting events:
January saw Dr Bo Remenyi awarded the 2018 NT Australian of the Year Award
Indigenous Health Minister Ken Wyatt held a roundtable on RHD in February
HeartKids announced a plan for the first ever National Childhood Heart Disease Action Plan 
It's an exciting time and we're really looking forward to harnessing the energy created by an ongoing collaboration of organisations, RHD experts and political will.
Roundtable on RHD
Minister for Indigenous Health Ken Wyatt was in Darwin on the 22nd of February convening a roundtable on RHD to chart Australia's first comprehensive roadmap to end RHD.
"This roundtable is a show of strength towards eliminating rheumatic heart disease, with everyone coming together, saying 'we want to do this and we want to do this together'. This is a pivotal moment in this country to deal with a disease that should be eliminated", said Minister Wyatt. In attendance were RHDAustralia's Professor Bart Currie and Associate Professor Anna Ralph, along with members from the END RHD alliance, the State and Territory RHD control programs, Indigenous health advocates, philanthropists, and service providers.
The roundtable served to lay the groundwork for Australia's first comprehensive roadmap to ending RHD in Australia. Minister Wyatt said, "The roadmap will acknowledge there is no single silver bullet to eliminate RHD. We are now looking to tackle all the determinants - including environmental health, housing and education - as we work together to help strengthen these communities against this devastating disease."
Professor Bart Currie applauded the minister's initiative and said, "Minister Wyatt was very attentive to colleagues around the table and his determination to now move forward with real initiatives was respected and appreciated by all."
Read the media release here.
END RHD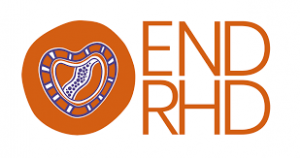 END RHD is an alliance of health, research and community organisations seeking to amplify efforts to end rheumatic heart disease in Australia through advocacy and engagement by:
Working with the communities most at risk of rheumatic heart disease in Australia. END RHD believes that only through Indigenous-owned, community-led strategies will we be able to successfully tackle the disease.
Securing funding and the political will to turn the world class research conducted by the End Rheumatic Heart Disease Centre of Research Excellence (END RHD CRE) into action.
Educating and empowering Australians about the role they can play in ending rheumatic heart disease.
The founding partners of END RHD were all represented at the roundtable charting future strategic efforts to end RHD in Australia.
The founding partners are the Australian Medical Association (AMA), National Heart Foundation of Australia, Aboriginal Health Council of Western Australia (AHCWA), National Aboriginal Community Controlled Health Organisation (NACCHO), Menzies School of Health Research (home of RHDAustralia), Aboriginal Medical Services Alliance Northern Territory (AMSANT), and the Telethon Kids Institute (home of the END RHD Centre for Research Excellence).
To find out more about END RHD and how you can become involved visit the END RHD website.
Childhood Heart Disease National Action Plan
HeartKids, along with Health Minister Greg Hunt, announced Australia's first ever National Childhood Heart Disease Action Plan. The plan is due to be completed by October 2018 and will make recommendations to the Commonwealth Government on best practice models of care, workforce and infrastructure, research, financial impacts, and evaluation and strategies to support patients and families. These recommendations will shape the future direction of quality of care for children with congenital and childhood acquired heart disease.
HeartKids will work with the Childhood Heart Disease community to coordinate the Action Plan in consultation with the Clinical Leadership of all State and Territories Paediatric and Adult Cardiology teams; as well as other non-government agencies and the broader childhood heart disease research community.
Upon completion of the plan, recommendations for implementation will form part of the Department of Health's multi-year commitment to tackle childhood heart diseases.
HeartKids will work closely with State and Territory Health Departments during the development of the Action Plan to ensure a shared commitment to its implementation.
Read more at the HeartKids website.
2018 NT Australian of the Year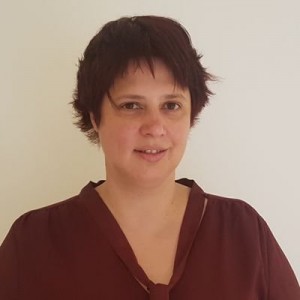 After winning the 2018 NT Australian of the Year, Paediatric Cardiologist Dr Bo Remenyi spent time leading up to the Australian of the Year Finals in Canberra making a number of news appearances on ABC and Sky News, where she spoke about her personal experiences treating children with RHD.
Early on in Dr Bo's career she took on a rural scholarship working in remote communities in Queensland. That was the first time she came across acute rheumatic fever and rheumatic heart disease.
"It's not something we were taught about at medical school because it's essentially been wiped out in most of Australia. It's a disease of poverty and only seems to exist in really impoverished communities. I saw lots of young people dying from rheumatic heart disease – women, aged 14 and 15 years old. When I saw such disadvantage, such unfairness in our own backyard, that's when I decided I wanted to be a children's heart specialist, to stop young children and young women dying from preventable diseases in Australia."
Hear more from Dr Bo Remenyi as she speaks about her mission to end RHD and how to prevent it in this new Take Heart interview.