NT 2016 Workshop – Preview
Submitted by Sean on Tue, 2016-09-20 12:50
Registrations are now open - click here to register at Eventbrite
---
*Please note: The times and titles in this program are subject to change. A finalised version will be made available at the time of the workshop.
---
Patient Stories
Day 1: 20 October - Eddie Masina "My Story"
Time: 10:00 – 10:20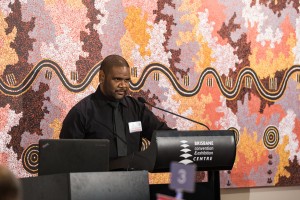 At 12 years old Eddie had his first open heart surgery
At 16 Eddie had his second open heart surgery 
At 18 Eddie suffered his first stroke
At 20 Eddie suffered his second stroke
At 21 Eddie had his third open heart surgery
At 24 Eddie had his fourth open heart surgery
At 34 Eddie had his fifth open heart surgery
Eddie Masina's journey with rheumatic heart disease (RHD) started when he was five years old.
"The morning was a typical morning. I woke up went and had breakfast, the next thing I knew I couldn't feel my legs. I told mum, she came over, checked me, started freaking out, and then called the ambulance," says Eddie.
Eddie was rushed to the nearest hospital in Cairns, 89 kilometres from his home in Innisfail and diagnosed with rheumatic fever.
"Being a kid, I didn't know what that was. I thought to myself, oh maybe it's just something in my legs. I thought maybe I can get better. When I went home my mum ended up telling me it was my heart. I didn't actually figure out why. I didn't understand," he says.
If you'd like to meet and hear Eddie's story, he will be presenting on the first day of the NT RHD Education Workshop. This two-day workshop is for health professionals, students and people who work in Indigenous
communities and will provide insights from a patient, clinical and scientific research prospective. RHDAustralia will provide attendants with a certificate for 16 AHPRA CPD points.
---
Rheumatic Heart Disease and Pregnancy
Day 2: 21 October – Kylie Tune "Midwifery care and RHD in the pregnant woman"
Time: 11:10 – 11:30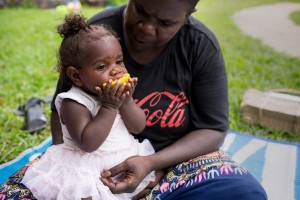 Rheumatic heart disease is up to twice as common in women, and tends to affect women during their child bearing years. There is a 30-50% increased cardiac workload in normal pregnancy. When a woman has rheumatic heart disease this can impact in a couple of ways.
Diagnosis may not occur until the time of pregnancy. The added stress on the heart can result in symptomatic RHD where previously there were no symptoms. The earlier the diagnosis and treatment, the less likelihood she will have complications. If there are symptoms of early cardiac failure, or shortness of breath, or needing to sleep with two pillows, the possibility of RHD should be considered and investigated.
She may already have been diagnosed with RHD, but pregnancy can worsen the disease. If she's receiving anticoagulation therapy during pregnancy, careful assessment is required.
Kylie is a locally trained Midwife, now working at Menzies as a health researcher. With many years of service in the NT, she has firsthand experience working with women impacted by RHD during pregnancy. She has also been the project manager for rheumatic heart disease in pregnancy project, which introduced her to working in qualitative research area.
---
Cardiac Management
Day 2: 21 October – Adam El Gamel "Endemic RHD - New Zealand Experience"
Time: 09:40 – 10:10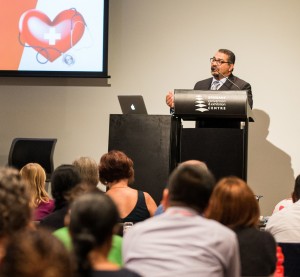 A unique procedure is successfully replacing the heart valves of rheumatic heart disease patients without resorting to open heart surgery.
New Zealand cardiothoracic surgeon Dr El Gamel is successfully using a procedure called transcatheter aortic valve implantation (TAVI) also known as transcatheter aortic valve replacement (TAVR).
Since the 1950's aortic valve replacement has required open heart surgery, in which the heart is stopped and the chest is surgically open for the procedure. However, the TAVI approach delivers a replacement valve without the need for open heart surgery.
World-renowned heart surgeon, Dr El Gamel was one of the first to trial the TAVI procedure at Kings College, London.
---
Diagnosis and Management of Acute Rheumatic Fever
Day 1: 20 October – Dr Charles Kilburn "Diagnosis and Management of ARF"
Time: 10:50 – 11:20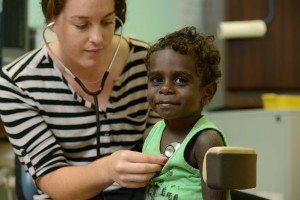 There is currently no single test to diagnose acute rheumatic fever (ARF). Diagnosis is a doctor's decision based on clinical assessment and the identification of a number of signs and symptoms that are associated with the illness.
Potential signs and symptoms of ARF are divided into two categories: major and minor. Major signs and symptoms are strongly associated with ARF and include carditis (swelling of the heart), arthritis (pain, redness and swelling of one or more joints), Sydenham's chorea (strange movements of the body and face), erythema marginatum (painless skin pigmentation), and subcutaneous nodules (small lumps under the skin). Minor signs and symptoms are used to help support the diagnosis. These include fever, arthralgia (generalised joint aches), blood tests that suggest general illness, and changes seen on heart electrocardiogram.
A combination of these signs and symptoms, plus a positive test for recent group A streptococcus infection is required to confirm ARF diagnosis.
Dr Kilburn is the co-director of maternal and child health medical at Royal Darwin Hospital.
Registrations are now open - click here to register at Eventbrite