Submitted by captovate on Fri, 2020-07-10 09:51
In Australia, acute rheumatic fever (ARF) and rheumatic heart disease (RHD) predominantly affect Aboriginal and Torres Strait Islander communities. People living with these conditions require regular, long-term medical care and community support. 
RHDAustralia understands the rich diversity of Australia's Aboriginal and Torres Strait Islander cultures. We know that healthcare must incorporate regional, social and cultural differences to deliver a practical, respectful and effective care response, while placing the person and their family at the centre of care.
Are you currently living with ARF or RHD, or caring for someone with ARF or RHD? On this page you'll find inspirational stories from people who are: hear what their life is like after getting the diagnosis, and find out what it means to care for someone with the disease.
Caring, Sharing, and Inspiring
What is the Champions4Change program?
The Champions4Change program is a culturally safe support program for people living with ARF and RHD in Australia. It is entirely designed and led by Aboriginal and Torres Strait Islander people from across Australia who have a lived experience of ARF and RHD. The Champions support each other, advocate for ending RHD, and design education and awareness programs for people in their communities.

It's a fantastic opportunity for people to meet others with the lived experience of having ARF or RHD, or caring for someone who does, whilst sharing their journey, challenges and ideas.
Vicki Wade, Senior Cultural Advisor, RHDAustralia
The Champions4Change motto is 'caring, sharing and inspiring' -  caring for others with ARF and RHD, sharing ideas and stories, and inspiring others to take charge and make a difference, especially those with the lived experience.
Who are the Champions?

Champions are people (or carers of people) with ARF and/or RHD. They are mums, dads, brothers, sisters, grandparents, friends. They are leaders in their community who are concerned about ARF and RHD and want to make a difference.

What do Champions do?

Champions volunteer their time to help bring about meaningful change and raise awareness about ARF and RHD in Australia. They work with members of their communities and others to develop awareness raising or advocacy programs.
Anne-Marie

Champion Anne-Marie speaks with Diana Mosca from RHDAustralia about her experience presenting at a conference on the Gold Coast. Anne-Marie has a background as an Aboriginal Health Worker and is employed as a community-based researcher in her community with the SP Plus project.

 

Ray Ray

After speaking at the NACCHO Members Conference in Darwin in November 2019, Raychelle spoke with RHDAustralia about the work she's been doing as a Champion with the Champions4Change program.

 

Champions are encouraged to tap into their cultural knowledge to bring about a richer understanding of what it truly means to be living with ARF and RHD.
Hi, my name is Aunty Mary. I want to tell you a story about rheumatic heart disease, and how it has affected my family.
My nephew Michael is 10 years old. He has always been a fit and healthy boy. Michael enjoys school and loves to play football, and he is always running around. Last year he missed a lot of school and football, because he got sick with rheumatic heart disease. 
I want everybody to know my family's story, so that we can stop our kids getting sick hearts, and stop rheumatic heart disease in our people.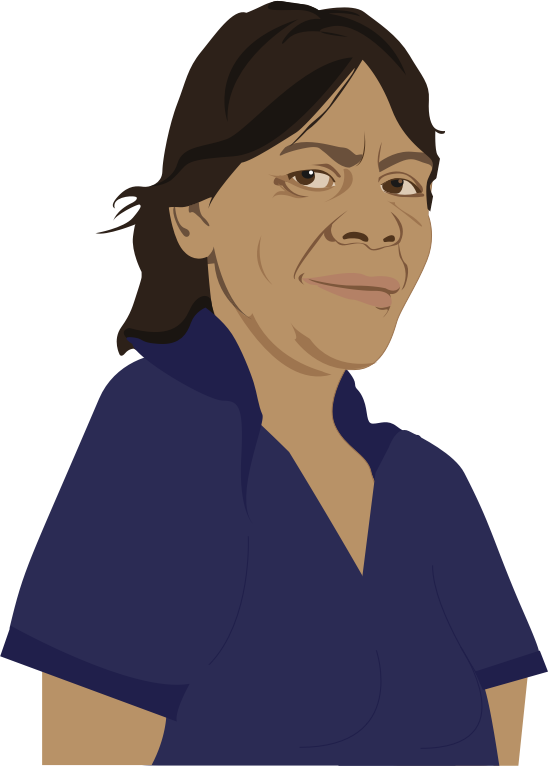 In partnership with Aboriginal and Torres Strait Islander peoples and RHD control programs around Australia, we have developed a range of resources to support people with ARF and RHD; including many designed specifically for different cultural and language groups. 
Treatment Tracker app -  this is a free mobile phone app designed to support people who receive regular penicillin injections to prevent ARF. The app can be used by people who receive treatment and their carers. Treatment Tracker reminds people when their injection is due and encourages them to receive injections on time.
Take Heart Films - these short video clips provide important health messages about preventing ARF and RHD. They are presented in multiple languages so that they can be shared with different communities.