Penicillin injections prevent 21 year old from developing more serious rheumatic heart disease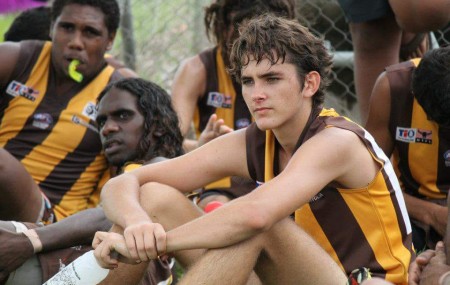 Nearly 13 years after his initial diagnosis, at the age of 21, Bradley Lewis' most recent echo and cardiology review showed a marked improvement in his rheumatic heart disease (RHD).  He's improved so much that his Cardiologist is hopeful Bradley can cease injections in September 2017. That's 14 years earlier than the original treatment plan called for. [1] This is reflected in the Cardiologist's assessment that his condition be reclassified from Priority 1 (severe) to Priority 2 (moderate) RHD.  And most importantly, there will be no need for open heart surgery and a lifetime of cardiac management.
How has Bradley managed to do so well?
A number of factors have contributed to his success. First, a supportive Paediatric Cardiologist who as Bradley put it was "Brilliant at sitting down and drawing kid's diagrams with simple explanations. He told me if I had my needles as planned, I wouldn't need an operation. This message stuck with me."
Secondly, Bradley never misses an injection.  "He's had 198 injections to date!" His proud mum says "But who's counting!".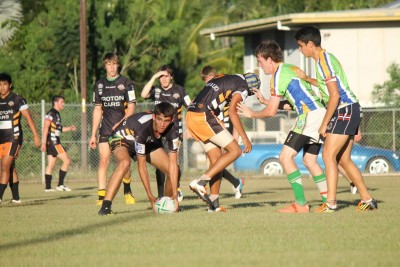 Being 100% compliant has allowed Bradley to lead a normal life. "Compliance works. RHD hasn't stopped me, I still lead a normal life. 15 minutes every month is all it takes and because I stayed healthy, I was able to play NTFL U18's footy for the Big River Hawkes" said Bradley. "I was able to finish Year 12, complete my electrical apprenticeship and play sports at a high level, all with RHD. Needle compliance was key in allowing me to lead my life the way I wanted to."
Now that Bradley is out of school, his work often takes him to some remote areas. Staying compliant can be a challenge. How do you manage to get your needles if you're away from home or your normal clinic? 
"I just get organised and coordinate my needles with the nearest clinics or the CDC. I've had injections while working in Mataranka, Katherine, Bulman, Lajamanu, Palmerston, Robertson River, and Minyerri. I've even had a nurse come out and give me an injection in the carpark of my trade school".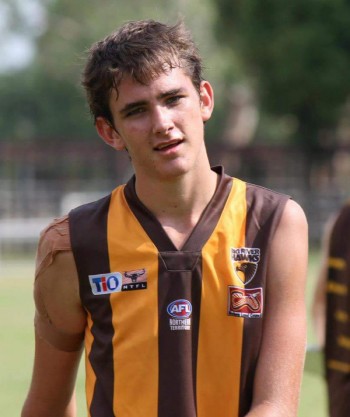 Any other advice for those dealing with acute rheumatic fever (ARF) and RHD?
"Back when I was playing footy, there were a lot of Indigenous guys with RHD and I always used to ask them 'Have you had your needle?''
 "Like I said, it's about compliance. Some needles hurt and some don't.  You can never tell which one it'll be on the day. You know, I like to swap glute (sic) sides each time. For me it helps. But really, I don't have any secret techniques or anything. Just get it done and you can go on with your life like everybody else does."
Bradley was 9 years old when a doctor examined him at a school health screening activity. The doctor heard a murmur.  Bradley was immediately scheduled for an urgent echo at NT Cardiology. Bradley was diagnosed with Priority 1 (severe) RHD with 3 valves affected. For Bradley, his initial treatment required penicillin injections every 21 days, frequent and numerous GP, Cardiologist and Sonographer appointments, and a range of tests and invasive procedures. He was told he would need injections until he was 35 years old.
Priority 1 (severe) RHD is the most severe diagnosis and can often result in surgical intervention in the form of open heart surgery with a lifetime of specialist consultations and procedures to ensure the disease is appropriately managed. There are 4 classifications for RHD as defined by The Australian guideline for prevention, diagnosis and management of acute rheumatic fever and rheumatic heart disease (2nd edition).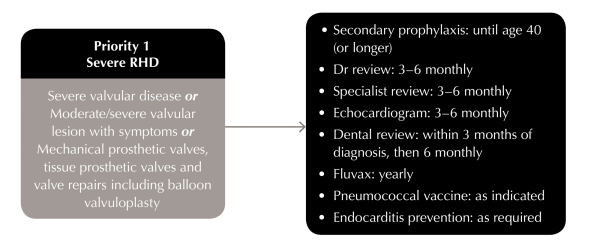 RHD is damage to one or more heart valves that remains after an episode of ARF is resolved. It's caused by an episode or recurrent episodes of ARF, where the heart has become inflamed. The heart valves can remain stretched and/or scarred, and normal blood flow through damaged valves is interrupted. Blood may flow backwards through stretched valves that do not close properly or may be blocked due to scarred valves not opening properly. When the heart is damaged in this way, the heart valves are unable to function adequately, and heart surgery may be required.
In Bradley's case, there was no indication of ARF before being diagnosed with RHD, although his mother noted that he suffered from skin sores as a youngster. And interestingly enough, within 6 months of Bradley's diagnosis, there were 3 other non-Indigenous staff and students diagnosed with RHD at the same school.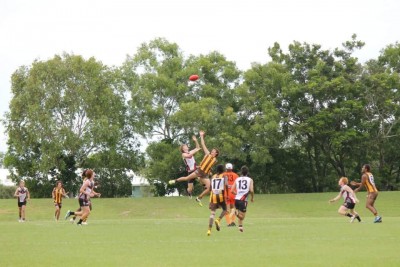 Almost all cases of rheumatic fever recorded in the Northern Territory (NT) between 2005 and 2010 were for Aboriginal and Torres Strait Islander people (98%). Aboriginal people are 69 times more likely than non-Aboriginal people to develop rheumatic fever and 64 times more likely to have rheumatic heart disease. Overall 2% of NT Aboriginal people have rheumatic heart disease, including 3% of young adults. Between 2007 and 2009, 897 deaths were attributed to rheumatic heart disease.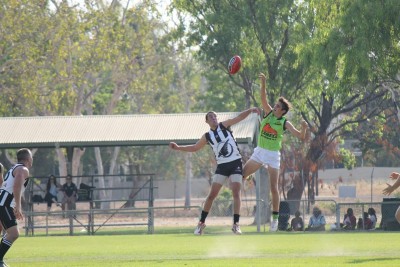 Download the full guideline or the quick reference guides here.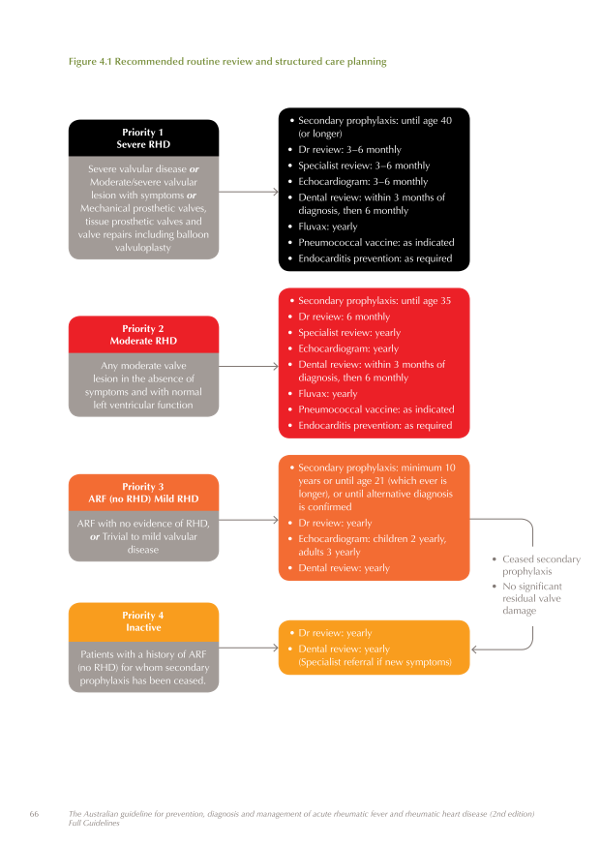 ---
[1] The Australian guideline for the prevention, diagnosis and management of acute rheumatic fever and rheumatic heart disease (2nd edition) recommends all Priority 2 patients continue secondary prophylaxis until the age of 35. RHDAustralia does not recommend Priority 2 patients cease secondary prophylaxis until the age of 35. In this case, the decision to potentially cease injections early is a clinical decision made by the cardiologist based on individual circumstances and does not reflect the recommendations of the evidence-based resource of RHDAustralia.