Penicillin injections reduce severity of rheumatic heart disease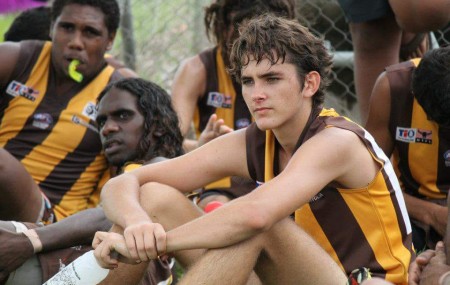 At the age of 21 and nearly 13 years after his initial diagnosis, Bradley Lewis' most recent echocardiogram showed marked improvement of his rheumatic heart disease (RHD).  He had improved so much that his cardiologist was hopeful Bradley could cease injections 5 years earlier than originally planned. This was reflected in the cardiologist's assessment that Bradley's condition be reclassified from Priority 1 (severe RHD) to Priority 2 (moderate RHD). Importantly, there was no longer a need for open heart surgery and a lifetime of close medical management.
How had Bradley managed to do so well?
Several factors contributed to his success; firstly, Bradley had a supportive paediatric cardiologist who, as Bradley described, was "Brilliant at sitting down and drawing diagrams with simple explanations. He told me if I had my needles as planned, I wouldn't need an operation. This message stuck with me." Secondly, Bradley never missed an injection.  At one stage his proud mother said, "He's had 198 injections to date, but who's counting"!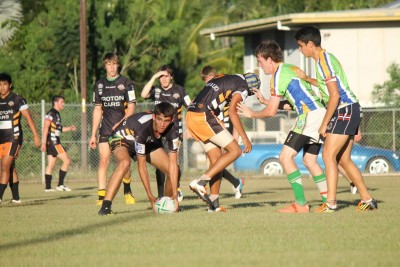 Receiving all injections allowed Bradley to lead a normal life. "RHD hasn't stopped me, I still lead a normal life. 15 minutes every month is all it takes and because I stayed healthy, I could play NTFL U18's footy for the Big River Hawkes" said Bradley. "I was able to finish Year 12, complete my electrical apprenticeship and play sports at a high level, all with RHD. Having the needles allowed me to lead my life the way I wanted to."
Bradley's work often took him to remote areas, and staying on track with needles could be a challenge. How did he manage to get his needles when away from home and his clinic? 
"I just got organised and coordinated my needles with the nearest clinics or the CDC. I've had injections while working in Mataranka, Katherine, Bulman, Lajamanu, Palmerston, Robertson River, and Minyerri. I've even had a nurse come out and give me an injection in the carpark of my trade school".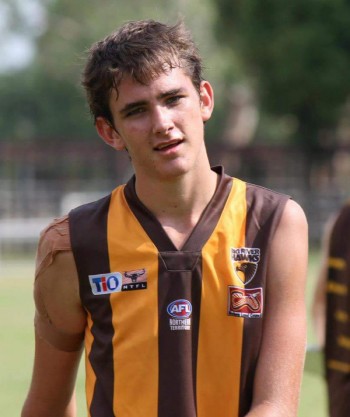 Any other advice for those dealing with acute rheumatic fever (ARF) and RHD?
"Back when I was playing footy, there were a lot of Indigenous guys with RHD and I always used to ask them 'Have you had your needle?''
 "Some needles hurt and some don't. You can never tell which one it'll be on the day. You know, I like to swap glute (sic) sides each time. For me it helps. But really, I don't have any secret techniques or anything. Just get it done and you can go on with your life like everybody else does."
Bradley was 9 years old when a doctor examining him at a school health screening activity heard a heart murmur. Bradley was immediately scheduled for an urgent echocardiogram in Darwin and diagnosed with Priority 1 (severe) RHD with 3 valves affected.
His initial treatment required penicillin injections every 21 days, frequent and numerous GP, cardiologist and echocardiogram appointments, and a range of tests and procedures. He was told he would need injections until he was 40 years old. Priority 3 (moderate) RHD means that Bradley may be able to cease injections at age 35 years, but he will need to be carefully assessed before a final decision is made.
There are 4 classifications for RHD outlined in the 2020 Australian guideline for prevention, diagnosis and management of acute rheumatic fever and rheumatic heart disease (3rd edition) including severe (Priority 1), moderate (Priority 2), mild (Priority 3) and inactive (Priority 4).
Last Updated
29 June 2020